Area Codes/Big City Hoops Exposure showcase class of 2021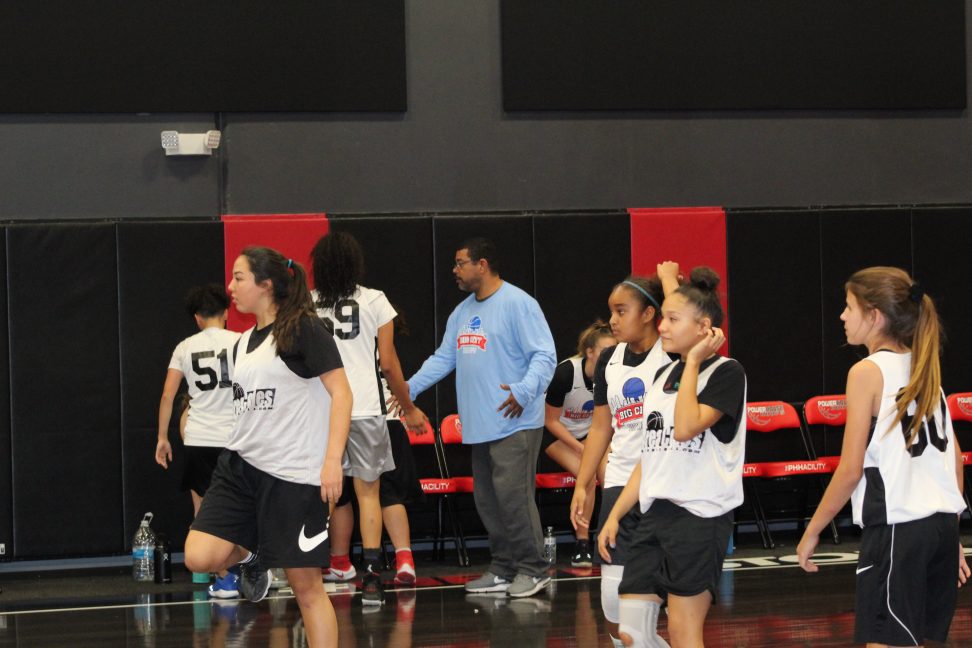 Kyuna Skinner 5'3 PG Williams Field High School, Chandler AZ- Kyuna Skinner is a tough heady Point guard who competes hard at both ends of the court and doesn't take plays off. Skinner has good ball handling and passing skills and will mix it up with players bigger than she is. Skinner can shoot the ball out to the three stripe and can she to the basket if the defender takes a play off. We see Skinner developing in the next few seasons and being a player worth watching.
Sunny Pedebone 5'9 CG West High School, Anchorage Alaska- Pedebone like Reimers is a skilled tough player who can effectively play multiple positions as well. Pedebone shoots the ball well and rebounds at an effective clip. Pedebone should receive attention from college coaches in the near future.
Zari Watkins 5'5 PG Valley Vista High School, Surprise AZ- Zari Watkins is a solid floor general who continues to develop and get better every time we have the opportunity to view her. Watkins handles the ball well, sees the entire court and always seems to find the open player. Watkins can shoot out to the three and knows how to position her body to score. keep an eye out on Watkins, she another talented PG out of Arizona.
Alaya Fitzgerald 5'10 PG Mesquite High School, Gilbert AZ- Fitzgerald is already one of the top rated players in her class in the state of Arizona, as she possesses all the tools to be a big time player. Fitzgerald can handle the ball extremeley well, and can pass and shoot at a high percentage. Fitzgerald;s size is also a problem for defenders as she can get to the basket and finish through contact. Look for Fitzgerald to have a big year for Mesquite.
Danielle Martinez 5'7 CG Verrado High School, Buckeye AZ- Danielle Martinez is a solid player with solid handles and defensive ability, can shoot well and is a fundamentally sound player.
Brooke Rodgers 5'7 PG Cactus Shadows  High School, Cave Creek AZ- Brooke Rodgers is another solid PG out the Phoenix area, whom we believe has not hit her peak yet. Rodgers has good ball handling skills, can passer and see the open floor and can score off the dribble. Brooke Rodgers length and wingspan creates issues for the opposing player on the offensive end of the court and she has a high bball IQ, which allows her to control the pace of any given game. Look for Rodgers to have a big year for Cactus Shadows.
Kylee Heath 5'5 G Mohave High School, Bullhead City AZ- Kylee Heath competed well in the showcase, Heath is fundamentally solid as she use her all around skill to her benefit. Heath can shoot the ball well, pass well and when in the right position rebound as well. Heath continues to improve and we hope to see her compete during the high school season.
Alexis Enriquez 5'0 PG Pueblo High School, Tucson AZ- Alexis Enriquez is a scrappy small PG, but don't be fooled by he size as she is pretty skilled and not afraid to take her shot. Enriquez defends extremely well as her size is bothersome for offensive players that are taller than her. Enriquez is also a floor leader and communicates well on the court. Enriquez is another fine player in a loaded Pueblo high stable.
Madison Wilson 5'9 G Cactus Shadows High, Cave Creek AZ- Madison Wilson is a solid guard who can defend and score, Wilson is fundamentally sound and always seems to be in the right place at the right time. Wilson can rebound and score off the dribble and finish through contact.
Getsemani Cazares 5'7 CG Pueblo High School, Tucson AZ- Getsemani Cazares is a tough competitor who competes every play and communicates well with her teammates. Cazares shoots the ball well, can pass and rebound with efficiency. Look for Cazares to have a big year for Pueblo High as she is another player in already talented program.