Big City Hoops Best of the Best Tourney June 30-July 2, 2023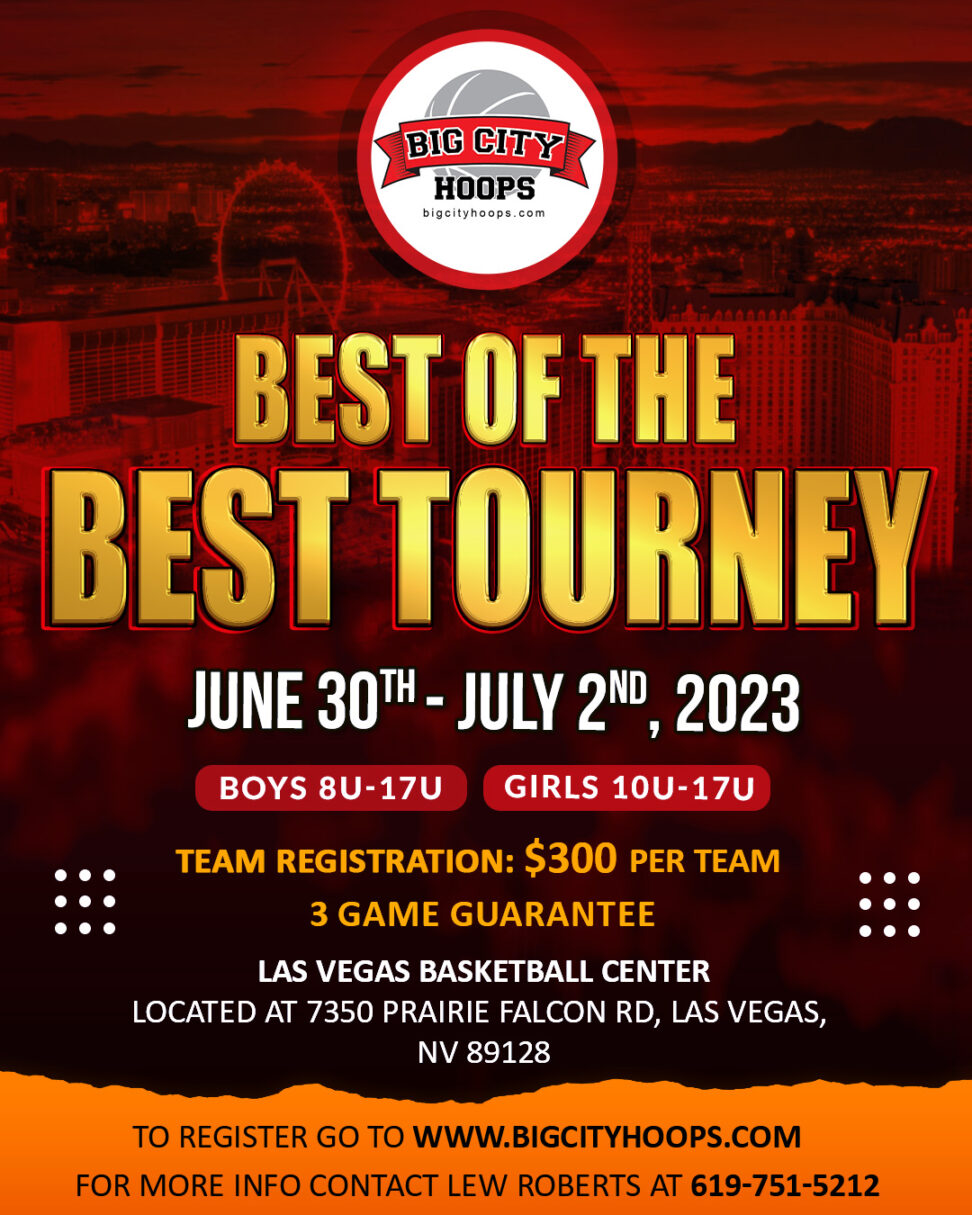 Big City Hoops will be hosting the 1st annual Best Of The Best Tourney, June 30th-July 2nd, 2023 at the Las Vegas Basketball Center located at 7350 Prairie Falcon Road, Las Vegas, NV 89128. Boys 8U-17U and Girls 11U-17U will be available, to register go to www.bigcityhoops.com.
WE DO NOT AUTHORIZE ANYONE TO FUNDRAISE ON OUR BEHALF, IF APPROACHED BY INDIVIDUALS FOR DONATION, CALL POLICE IT IS A SCAM!!