San Diego County top 10 players/ 10 knocking on the door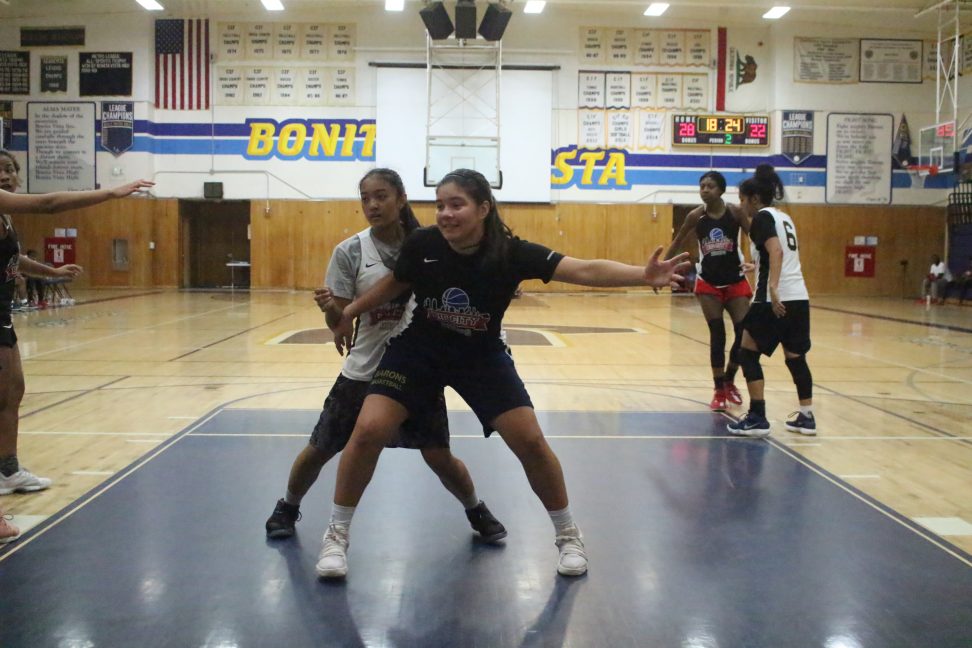 We at Big City Hoops watch a lot of Basketball and provide what we feel to be an honest and fair assessment of talent in particular geographic areas. When evaluating players, there are several things that we look at, some of those things are as follows;Players basketball ability ie.. Athleticism, court IQ, physical ability as it potentially translates to the next level, do they make others around them better and are they fundamentally sound and do they understand the game. We are not interested in rankings, just identifying those players that play at a high level. Ones inclusion or exclusion from our report is no indicator of a players success, as there are several sleepers out there in San Diego County that we feel could be special, but we need more eyes on them before bestowing that title upon them. At the end of the day if you want to be recognized, you have to get in the gym and put in work, you must also be put in a position to be seen. The one thing we have noticed in San Diego County and other areas, is there is a ton of talent out there but many go unnoticed due to circumstances beyond their control ie club/neighborhood rivalries, adults having issues with adults therefore not providing the player with the best opportunity regardless of personal feelings, after all its about the kids right?, with that being said here we go with the players we see that have stood out county wide. We will release a player or two everyday over the next 7-10 days.
Chloe Webb 2019 5'8 Combo guard Mater Dei Catholic Chula Vista – Webb is clearly the most athletic player in the class of 2019 and has shown that she has the physical ability to takeover games when it counts. We've watched Webb at the High School and club level and she exhibits this ability in both arenas. Webb handles the ball well and shoots the midrange out to the three stripe with enough consistency that coaches have to defensively plan for. Webb defends well but like many players can improve in this area, which will only further enhance her prospects at the next level. Webb is an intriguing prospect as we can see her as a mid major recruit based upon the intangibles and her physical style of play.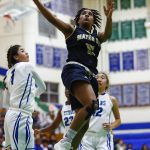 Sylena Petersen 2021 5'7 PG Mount Miguel, Spring Valley Ca- Peterson burst onto the scene as a freshman starter and primary scorer for the Lady Matadors in a historic run for the program. Peterson has the physical size and basketball IQ that allows her to create off the dribble and finish around the rim. Peterson is a skilled ball handler and passer and plays hard on both ends of the court for a Matador team that prides itself on intense man to man pressure that creates points off of turnovers. heading into her sophomore campaign, Peterson will look to improve upon her numbers from her freshmen year. If Peterson continues to improve year to year, she should be on most college recruiting lists before its all said and done.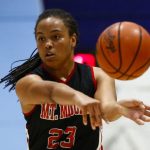 Kristin Williams 2021 5'7  W Christian High School, El Cajon Ca- Upon watching Williams play, several things stand out, but most notably is her ability to shoot with consistency out to and  beyond the three point line, Williams may have the sweetest stroke of any player in all of San Diego County. The one thing that catches the eye immediately is Williams throwback approach to the game, whether its on the club circuit or in a high school game, she plays with confidence  and a toughness not often seen. Williams is a good ball handler , better than given credit for due to her shooting prowess. Williams is another in a loaded 2021 class that could play at a high level in college. Williams like Peterson has tremendous upside and will be fun to watch the next couple of years.
Noami Gipson 2020 6'0 F Cathedral Catholic, Del Mar Ca-  Gipson is an athletic forward who is still developing and by the time of her senior campaign, can be a dominant force on the San Diego County girls hoop scene. Gipson is a solid rebounder, plays solid defense and can finish in and around the rim. We will be keeping an eye on Gipson's progress over the next few seasons.
Julia Cosalan 2021 5'7 Combo guard Bonita Vista High School, Chula Vista, Ca- Cosalan is a player who has tremendous upside as she shoots the three ball and mid range jump shot with perfection. Cosalan has continually improved as a ball handler and now can handle point guard duties at the next level. Cosalan has several tools in her arsenal to include a deadly floater, which makes her a tough guard for any opponent. we project Cosalan to be a mid major talent by her senior year if she continues to improve defensively and gets stronger.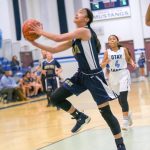 Anneth Grijalba 2019 5'8 PG Bonita Vista High School, Chula Vista Ca– Anneth Grijalba has quietly burst onto the scene last year while playing in a support role alongside Clleveland state Freshman Shyla Latone. Grijalba possesses above average ball handling and passing skills. Grijalba is a pass first Point guard, but can score at will when need be. Grijalba will be counted on heavily for the Lady Barons if they expect to repeat as Metro League champs and compete for an Open Division Spot. Grijalbe is receiving interest from D1, D2 schools.
Isuneh Brady 2022 6'1 F Cathedral Catholic High School, Del Mar Ca- Isuneh Brady will be entering her freshman season at Cathedral Catholic and as an incoming freshmen, she is already a top 15 talent in San Diego County.  Brady has the size and frame to play at the college level and plays aggressively and with purpose in and around the rim. Brady has developed a nice soft mid range jumper and has improved upon her ball handling. With four more years of development, Brady has a high ceiling and grades out a Mid to High major prospect.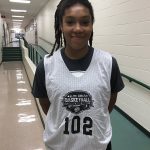 Te-Hina Paopao 2020 5'10 PG La Jolla Country Day School, La Jolla Ca- Te-Hina Paopao will be coming back after two successive knee injuries within the last year and a half, with that being said Paopao prior to the injuries was arguably the best player in the county. Paopao has an extremely high basketball IQ, passes, dribbles and rebounds well above average for a player her size. If Paopao can bounce back from injury, (and we have no reason to believe she won't), she will again be in the discussion as one of the top players in San Diego County.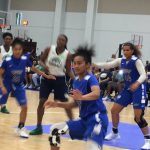 Mazatlan Harris 2020 6'2 F/C Cathedral Catholic High School, Del Mar Ca- Mazatlan Harris is long and athletic and still developing her game in the areas of ball handling and shooting. Harris is arguably the best rebounder in San Diego County and runs the floor with the best of them. While watching Harris compete for her San Diego Sol team this spring  and summer, we noticed her knocking down the mid range with consistency. Harris can play and it will be interesting to see at what level she competes at collegiately. Low D1
Kathryn Neff 2019 6'0 Mission Hills High School, San Marcos CA- Kathryn Neff is a Cal State Fullerton commit, who shoots the mid range jumper well, as well as the three point shot. Neff rebounds it well but will have to get a bit stronger when competing in the Big West Conference. Neff has been a solid consistent performer all four years in High School, which will translate to the next level.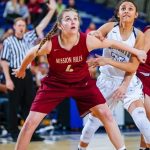 10 PLAYERS KNOCKING AT THE DOOR
Lynette Garon 2020 5'3 PG Otay Ranch High School, Chula Vista Ca– Lynette Garon is a crafty quick, small guard who can handle the ball, score and defend. Garon needs to get stronger, but her competitiveness gets her by. Garon is often overlooked as she plays on an Otay Lakes team which is struggling to find its identity as a program. We will keep our eye on Garon this year and track her progress.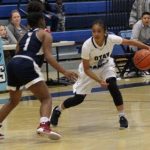 Marissa Sanchez 2020 5'5 PG Mater Dei Catholic, Chula Vista Ca- Marissa Sanchez is a solid guard who can be a streaky shooter at times, but gets to the basket with relative consistency. Sanchez missed most of the spring and summer Evaluation periods with injury, so her Junior season at Mater Dei will be crucial as to where she plays at the next level. We'd like to see Sanchez play more of a ball handling role as that is where we project her playing in college.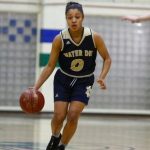 Michelle Corley 2019 5'6 SG Mount Miguel High School, Spring Valley CA – Michelle Corley is an under rated player who has a college ready frame and motor. Corley shoots the three ball well as does she the mid range shot. The one thing that Corley excels at is her defense prowess, she's a beast on the defensive end and can create problems for offensive players. We'll be keeping an eye out for Corley during the season to see how she progresses.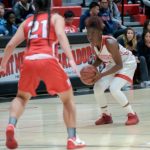 Jazzy Anousinh 2021  5'6 PG La Jolla Country Day, La Jolla Ca- Jazzy Anousinh is a heady play maker, who rarely turns the ball over and has good court vision. Michelle Corley can score in bunches but has not had to on a Mount Miguel team that was loaded last year and won the CIF San Diego Section title. Michelle Corley should be an integral part of Mount Miguel's attempt to reach back to back Open division titles.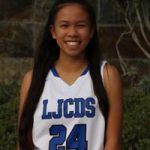 Ellie Turk 2020 5'8 SG Foothills Christian high School, El Cajon Ca- Ellie Turk is an intriguing player as we seen her play several times in the spring and summer with her Cal Sparks San Diego squad. Turk has nice handles and a smooth touch on her jump shot. Turk is a streaky shooter, but when she's on, she shoots it lights out. Turk plays extremely hard and rarely takes any plays off, given the amount of minutes she plays. Turk could quietly be one of the better players in San Diego County if she continues to develop and get stronger.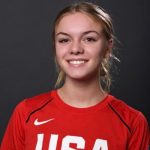 Simone James  2020 5'10 F Christian High School, El Cajon Ca- Simone James is another athletic forward out of the East County, as James continued to improve from the spring to the summer tournaments. James is somewhat of a slasher and can get to the basket with relative ease if she wants to. James rebounds well and can run the floor and fill the lanes in transition. James needs to get stronger and if she can develop the lost art of the mid-range shot and shoot the three with some efficiency, she will be a good get at the next level.
Laryssa Kure 2019 5'10 F Bonita Vista High School, Chula Vista Ca- Laryssa Kure is an interesting prospect as she has quietly went about improving her game and physique. Kure is a good three point shooter, consistently knocking down shots. Kure has been a surprise as she has added slashing ability to her game which presents problems for defenders. Kure needs to improve he foot speed an strength, but as of now she is garnering interest for high level NAIA programs and some D2's.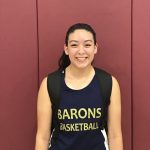 Lojong Gore 2019  5'11 F Mira Mesa High School, San Diego Ca- Lojong Gore is probably the most intriguing athletic player in all of San Diego County who does not get as much credit as she deserves, partly due to the fact that Gore played sparingly her first two years of high school. Gore is a slasher who gets to the basket and finishes through contact. Gore can rebound and is a defensive nightmare due to wing span and motor. Gore should have a breakout season for the Marauders who are returning just about every player from last year. I've spoken to several coaches about Gore and feel she will be a solid college ball player with further development at the next level.
Auren Isaacson 2019 5'10 Guard Mission Hills High School, San Marcos Ca- Hadn't seen Isaacson compete much In the spring and summer but based on her previous season and what we did see, Isaacson still is a prospect. Isaacson is a big guard that can shoot and pass and rebounds better than most guards her size. Isaacson needs to improve her foot speed and on defense. We will keep an eye on her at Mission Hills where she will be a welcome addition.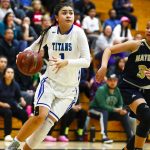 Allie Carreon 2020 5'11 G Christian High School, El Cajon Ca– Allie Carreon is a big multi talented guard who has an all around solid game. Carreon can shoot the ball well and shoot well above average. Carreon has a high bball IQ and is a good passer. Carreon can rebound well and defends adequately for a big guard. Carreon needs to improve upon her foot speed and strength. Carreon is a good player however when we saw her in the spring and summer she played club ball on a team that probably had to many players battling for minutes, so we didn't see as much extended game time as we would have liked to.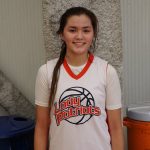 Isabella Rector 2021 5'8 SG Bonita Vista High School, Chula Vista Ca- We included Isabella Rector in this field due to the fact that she has tremendous upside and continues to grow as a player. Rector shoots the ball extremely well and has improved in the areas of rebounding and defense, as well has continuing  her growth as a ball handler. Rector has the potential to be a great player as she is a gym rat and is willing to put in the work that most players aren't willing to. We expect a big season out of Rector this year.