Pangos Diamond in the rough JUCO/Senior Showcase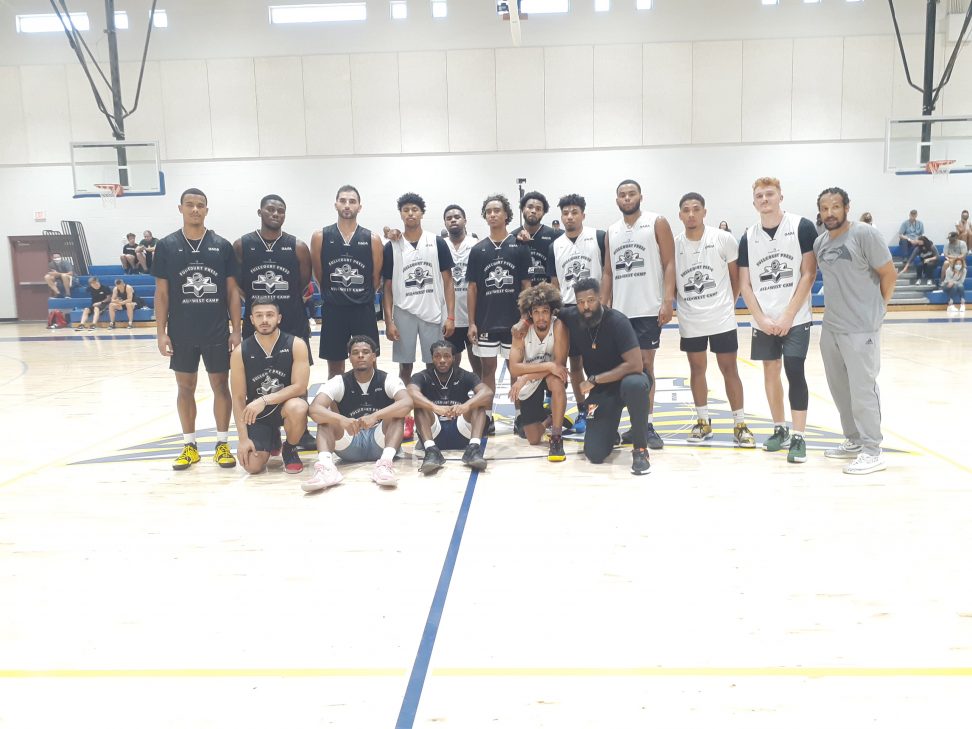 The annual Fullcourt Press Diamond in the Rough JUCO/Senior Showcase was held on Sunday May 31, 2020 in Glendale Arizona. This event was directed by Dinos Trigonis and several unsigned junior college prospects attended the event, as well as unsigned high school seniors in the class of 2020. All games were live-streamed on Baller TV and available to view on replay.
Now lets break down the top prospects of the day, rated and evaluated by Area Codes Basketball/Big City Hoops, evaluator Chad Groth.
Top 5 ranked JUCO available prospects in order
Makael Rainbow 6'2 Sophomore, South Mountain CC (AZ)
Mohammad Jafari 6'4 Sophomore, New Mexico JC (NM)
Mark Boland 6'5 Sophomore, East LA College, Los Angeles (CA)
Rajhan Billingsley 6'5 Sophomore, Mesa College (AZ)
Elloheim Clark, 6'3 Sophomore, Phoenix College
Top 6-10 ranked JUCO available prospects
Mycole Rodriguez 6'3 Sophomore, Central AZ CC (AZ)
Lonnie Langston 5'11 Sophomore, Tohono O O'dham College (AZ)
Fred Toins 6'0 Sophomore, Tohono O O'dahm College (AZ)
Tyler Curvey 6'1 Sophomore, Scottsdale College (AZ)
Devin Sheehy-Guiseppi 5'11 Sophomore, Mesa Coolege (AZ)
Next Best of the rest-returning transferring or available players
Jalen Williams 6'5 Sophomore, Scottsdale College, (AZ)
John Harrison 6'1 Sophomore, Cerritos College, (AZ)
kOfi Aboage 6'3 Freshmen, Hawaii Pacific (redshirt) available prospect transfer.
Alireza Shafel 5'11 Freshmen, New Mexico Military Institute, (NM) transferring.
Top 20 Unsigned 2020 prospects in order
Thomas Mullings 6'5 Greenway High, Phoenix AZ
Matt Brookins 6'6 Westminster High, Los Angeles, CA
Deven Dahlke 6'3 Saint Mary's, Phoenix, AZ
Manny Sedoh, Sunny Hills, Fullerton, CA
Tyrelle Hunt, 6'5 Coronado High, Henderson, NV
Nahshon Harper,6'3, La Joya, Avondale, AZ (Headed to PHH Prep)
Miles Sulka 6'3 Mountain Pointe, (Phoenix, AZ)
Alexander Spaight, 6'2 Canyon Springs High, North Las Vegas, NV
Stacy Johnson 6'1 Oxnard High, Oxnard CA
Ty Hightower 6'2 La Joya, Avondale AZ
Top 11-20 Unsigned Prospects in order
Jake Connerty 6'5 Mission Viejo (Mission Viejo, CA)
Trevon Martin 6'5 Silverado High, Las Vegas (NV)
Kai Johnson 6'4 Oxnard, Oxnard, CA
Martel Williams 6'3 Silverado High, Las Vegas, NV
Isaac Monroe 6'0 Peoria, Peoria AZ
Kahan Shoulders, 5'11 San Tan Charter, Gilbert AZ
Drew Yezbak 6'0 Crean Lutheran, Irvine CA
John Escobedo 6'3 Tolleson, Avondale AZ
Ray Whitt 6'4 El Camino Real, Woodland Hills, CA
Ramiah Adedigba 6'2 Gardena, Gardena, CA
Kamari Webb 6'0 Tolleson, Avondale, AZ
Best Class of 2021 Prospects
Michael Birket 6'5 Crean Lutheran, Irvine Ca
Miles Chanthauongson 6'0 Heritage Academy, Mesa AZ